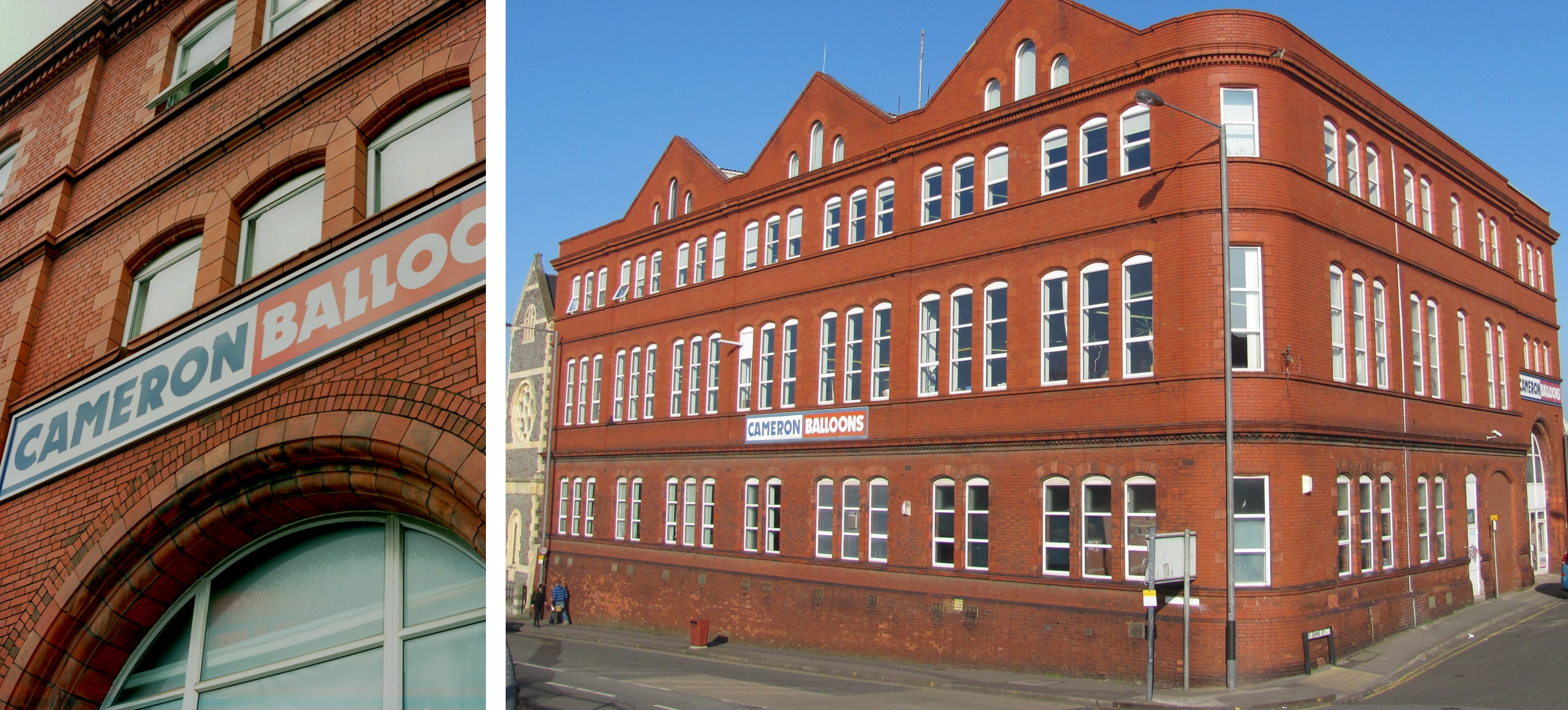 Built in 1887, it was originally part of the grand Robinson Paper Corporation; innovators of mass production paper-stitching - important for flour and cement products at the time & for production of printed, folded paper-cartons and waxed papers… Robinson's was even one of the first Victorian businesses, to offer one week's paid holiday to workers who had been in service for more than one year, which at the time was considered extremely generous!

With the passing of the industrial revolution, the building eventually fell out of use. By the early 1980s it was in a state of total disrepair.
Don Cameron, stepped in, he had vision to use and gradually restore the premises to something more like its former manufacturing glory. In essence Cameron Balloons after 11 years in a cramped church hall in Kingsdown and prior to that, a few years in the basement flat at Don's family house in Cotham, had found its new, permanent home.
The steady (and seemingly constant) renovation of the 42,000sq.ft space has transformed the abandoned old building into our creative, vibrant and diverse manufacturing base, swarming with hugely talented staff, great energy, superb craftsmanship, precision-machinery and the beautiful bespoke products, that you see today…
'The exposed brickwork and steel girders are of course a 'nod' to those great engineers of the past, but with the largely open plan work spaces and amazing light it creates a fantastic place to generate, create and build any idea or product that our clients or we can dream up'
Visiting as a member of a Balloon Club with your Team
Cameron Balloons welcomes all balloonists and pilots of other aircraft, from all over the world. Please email sales@cameronballoons.co.uk for further details, dates and times.
Bristol Council parking restrictions near Cameron Balloons
The new restricted parking scheme operates from 12th October 2015, Monday to Friday, between the hours of 9am & 5pm. The first 30mins are free but you still need to get a ticket! (Or pay £1-an-hour to park for up to three hours - valid at 2015). However, to reduce any inconvenience for all our lovely Cameron Balloons visitors - you can park FREE in one of our car parks - please collect a key from our Reception.