PPL(B) Theory Examination course
Latest information about the next Cameron Balloons Theory Examination Course for Private Pilot's Licence Hot-Air Balloon PPL(b)
by Hannah Cameron
14 June, 2019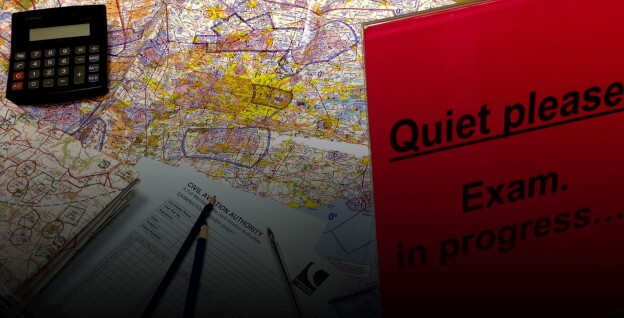 Latest information about the next Cameron Balloons Theory Examination Course for Private Pilot's Licence Hot-Air Balloon PPL(b)
While the weather is awful and the nights long, why not get revising for your PPL(b) theory examinations?
Provisional dates: To be confirmed.
Example Day 1. Saturday. 'Check in' at Cameron Balloons, St John Street Building at 08.30 hours.
Starting at 09.00 hours with the Human Performance & Limitations lecture.
Closely followed by a Balloon Systems tutorial, an Air-law tutorial and finally examinations for all of the above, completing your first arduous day at about 19.00 hours.
Buffet lunch & tea-break refreshments are provided for candidates during the day. (We usually have very short tea breaks so that we can get the most out of the day)
Also included in your fee are course materials and a 2-course Saturday evening meal with fellow course delegates and Cameron Balloons staff, providing another chance to run though any exam queries informally and also providing time to get to know the other candidates on your course.
Example Day 2. Sunday. Starts 09.00 hours.
The day starts with Navigation and Meteorology Tutorials which continue until about 16.00hrs. During the afternoon, early evening, the candidates take the remaining two examinations. Again, we stop for a buffet-style lunch (included in cost) usually finishing before 20.00 hours.
Extra Details...
This is a weekend of intensive tutorials and PPL(b) examinations, with BBAC Instructors and Examiners, taking place at the Cameron Balloons Ltd, St.John Street, Bedminster, Bristol building.
All students are required to know, all the subjects THOROUGHLY so that they can take part in Cameron 'mock' exams and informal oral quizzes, prior to the afternoon PPL(b) exam sessions, each day.
There are a limited number of places on the course which, are all on a first-come-first-served basis.
A valid medical and a current British Balloon & Airship Club membership card of the should be made ready for inspection at the start of the course.
COST
The examination theory course is £195.00 (inc.VAT) for the two day course, also included is the Saturday evening meal, day-time refreshments and buffet lunches.
& once the course is finished…You will receive by email a Cameron Balloons Voucher, for the full course fee £195.00, which is fully redeemable against the purchase price of a new Cameron Balloons built balloon full kit, or a Cameron Balloons built envelope only, or complete Cameron Balloons basket, burner and tanks 'bottom end' only.
HOW TO BOOK ONTO THE CAMERON'S CRAMMER COURSE:
1) To secure your place on the course - please call Hannah Cameron or Melanie Booth with your credit card or debit card and full contact details:
Tel. 0117 963 7216 enquiries@cameronballoons.co.uk
Cameron Balloons Ltd, St. John Street, Bedminster, Bristol BS3 4NH, UK
2) Choose and book accommodation yourself - we can email a useful list of hotels and B&B's if you would like
3) Let us know any dietary requirements.
4) Most importantly, get revising!
Extra notes
To secure your place on the course, full payment is required by .............. (on a first-come-first-served basis).
We need 8 people to make the weekend course viable (as we get a number of outside speakers and need a number of staff to give up their weekends)
Sadly if by the ................... we do not get the minimum 8 students, the course will be postponed. We usually have courses of about 15 student pilots.
Lastly, You CAN do it!
This really is very possible… before they relaxed the rule to allow 24months for PPL(b) completion - it used to be mandatory to get everything done within 12months and heaps of us still managed it.
Good luck with the revision and in the meantime if you would like to book in or have any questions or if we can be of further help please do contact us enquiries@cameronballoons.co.uk +44(0) 117 963 7216. We look forward to hearing from you.