Cameron Balloons Ltd has been at the forefront of technology on most of the lighter-than-air projects, so if you have a duration record or endurance achievement you want to set or supersede, please call us for assistance and record-breaking project management.
From the very first attempts to stay airbourne humans have had a fascination with the ability to fly. It's believed that the Chinese invented kites during the fifth century by stretching silk around a bamboo frame; this provided a structure light enough to fly.
Duration is noted as the greatest time between take-off and landing during a single flight. (Usually for a particular size and type of balloon.) The current record for a free balloon (crewed) is an astonishing 477 hours and 47 minutes (19 days, 21 hours and 47 minutes), held by Brian Jones and Bertrand Piccard.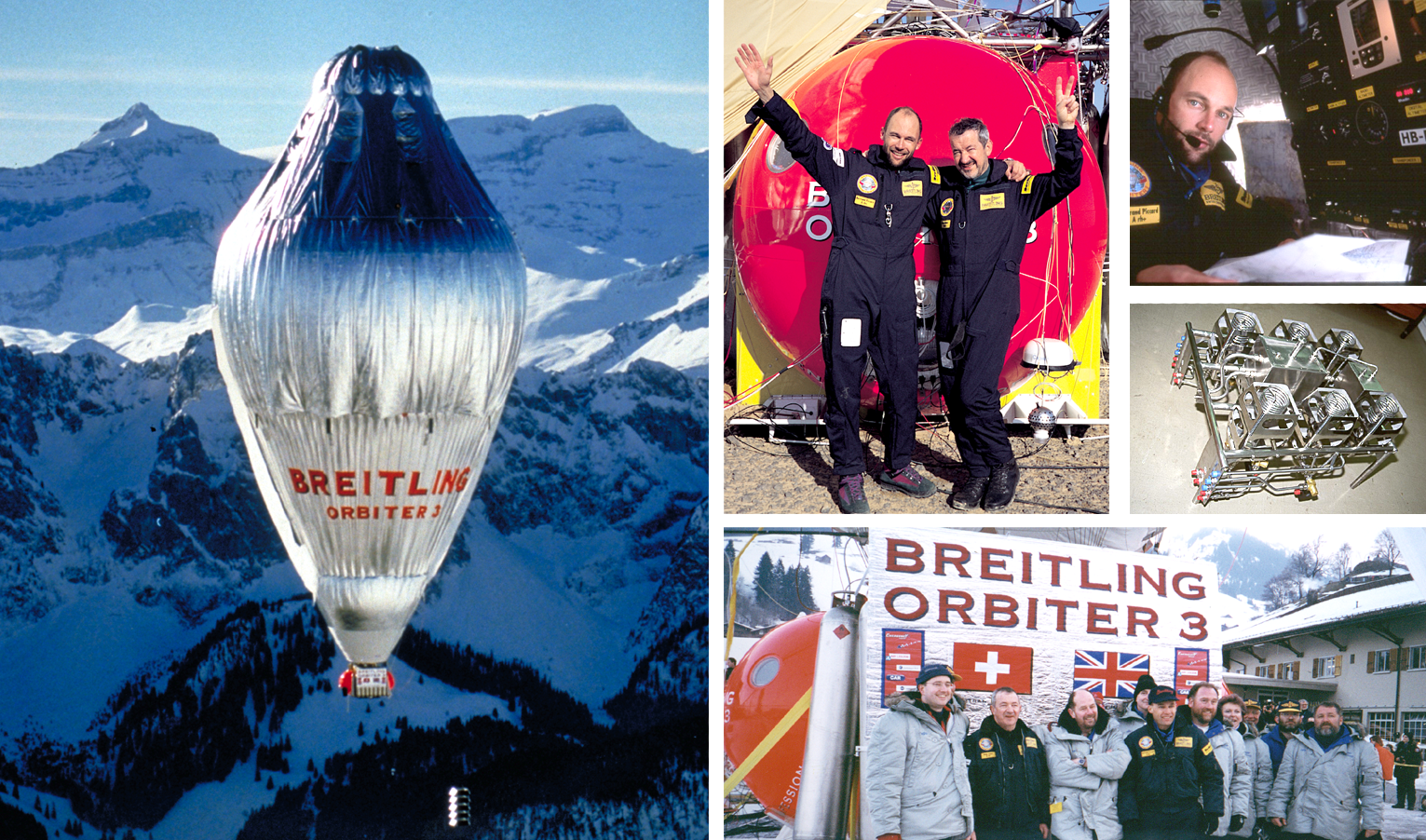 Launched from Chateau D'Oex, Switzerland on 1st March 1999, their Cameron Balloons R-650 completed the first ever nonstop, circumnavigation flight around the World by balloon. Landing in the Egyptian desert, 80km North of Mut on 21st March 1999. This was the third attempt for the pair.
Brian remarked in their press conference - "We took off as friends and landed as brothers".
Designed and built by Cameron Balloons Ltd, Breitling Orbiter 3 stood 180 ft (55mtrs) tall when inflated. The propane gas that fueled its six burners was contained in 32 titanium cylinders mounted in two rows along the sides of the gondola. The bright orange pressurised gondola enabled a maximum flight altitude of 33,000ft (10,000mtrs) and designed to preserve life if this attempt failed by ditching in the sea.
This Cameron Balloons R-650 still holds the record for the longest duration un-refuelled flight.
Cameron Balloons has been involved in most record-breaking and adventurous lighter-than-air projects, that have taken place globally over the last five decades. These technical challenges have given Cameron Balloons Ltd. Design and production teams a set of skills which are second to none.
So, whether you are an intrepid pilot, or a sponsor interested in using the memorable publicity that balloons generate, or if you are a wish-list adventurer looking to use our expertise to provide you with a suitable aerostat, we can help.
Speak to our Project Team - sales@cameronballoons.co.uk or tel: +44 (0)117 963 7216