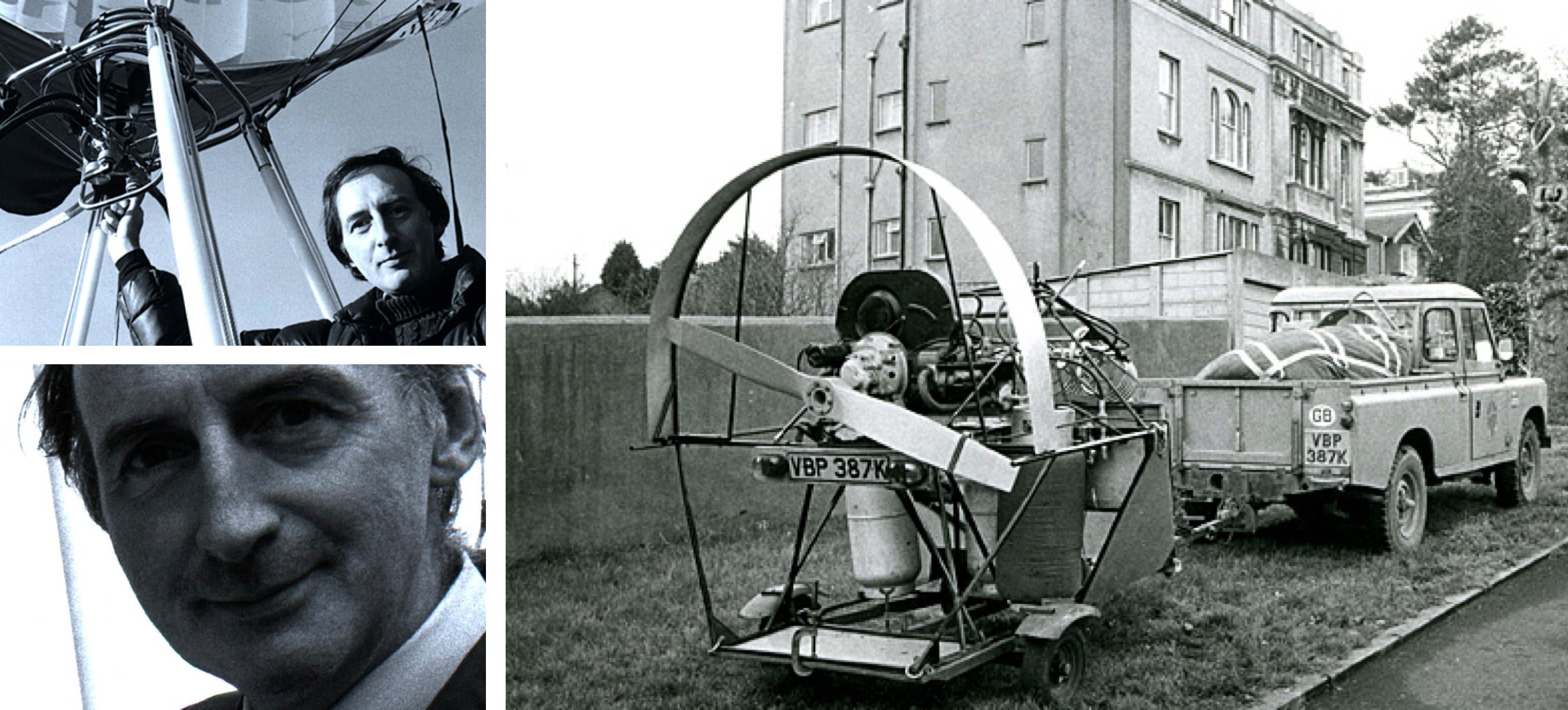 Who started Cameron Balloons?
Don Cameron, Aeronautical Engineer MBE, founded Cameron Balloons Ltd in 1971, (although he had made a number of balloons as early as 1967) in his basement flat in Bristol, which he ran as a hobby alongside 'proper work' for a while. The business steadily grew until it got too big for him to do in his spare time and Don with a number of intrepid craftspeople moved the business into its first proper business premises, a disused church hall which had some small rooms above.
Now over 40 years on, we are in a 42 thousand square foot factory in the centre of Bristol, employing 55 people in a business which maintains its family ethos. We work together with many of us having worked here over 20 or 30 years, a few of us have even been here for over 40 years!
We have lots more history about the business on our CBL Facebook page, full details of our historical record-breaking moments and the day-to-day fun we are involved in which are all explained in the Cameron Balloons Newsletters which date right back to 1976 up to the present day.
Background to why Cameron chose to make hot-air balloons?
It is rather nicely explained here, by Professor R. A. McD Galbraith who spoke about Don Cameron, in July 2000, when he received an Honorary Degree of Doctor of Engineering from Glasgow University on that occasion.
Donald Cameron was born in Glasgow in 1939. He attended Allan Glen's School in the City, after which he continued his formal education by reading Aeronautical Engineering at Glasgow University, graduating with honours in 1961. He also obtained a Master's Degree at Cornell University, in the USA in 1963, after which he took up an appointment with the Bristol Aeroplane Company. In his enthusiasm for Aeronautics and flying, he and a few friends who were members of Bristol Gliding Club, formed the group who built the first modern hot-air balloon, in Western Europe, called the Bristol Belle, which flew in 1967; 184 years after the balloon, constructed by the Montgolfier Brothers gave man his first taste of "slipping the surly bonds of Earth" through controlled flight. This new-found hobby of ballooning was transformed into a commercial concern which, today is the largest manufacturer of hot-air balloons, making Bristol the undisputed ballooning capital of the world.
Don Cameron is an experienced pilot and has received the Gold, Silver and Bronze medals of the British Royal Aero Club for his ballooning achievements. It was at The White House in the United States of America that the Vice President awarded him the Harmon Trophy, which has had such auspicious holders as Charles Lindburgh and Neil Armstrong.
Among his many ballooning achievements, Don Cameron was the first to cross the Alps and the Sahara by hot-air balloon. In 1990, he made the first balloon flight between the UK and what was then the USSR. In 1978, his attempt to make the premier Atlantic crossing by balloon ended in sight if the French coast, when bad weather forced his craft down. Undaunted, however, he achieved that goal in 1992, when he flew a balloon of his own design from Bangor, Maine, to Portugal and won second place in the first-ever transatlantic balloon race.
Cameron Balloons, Bristol, built the world's first hot-air airship, a dirigible shaped hot-air balloon that can be manoeuvred by using a small engine and fabric rudder. These activities were extended to include the world's smallest helium filled craft, being a one-man machine that can be kept in an ordinary aircraft hanger when not in use. As well as all these conventional balloons, Don Cameron's company has developed the technology to produce its world famous special shapes. Such shapes as a Fantasia Castle for Disney; a bust of Beethoven; an Orient Express train; trucks; shoes; telephone; motorcycle; cars; fruit; bottles; cans; golf balls and numerous animals, such as a dinosaur, a dog, a parrot, bears, rabbits, Mickey Mouse, and, of course Donald Duck. The designs of early special shapes were all completed by Don Cameron himself using a drawing board and slide-rule technique. He later wrote special-purpose software for the design of special shape balloons which made possible the present wide range of achievable shapes. All of these craft are fully certified as aircraft, yet they are entirely built of fabric. There are no solid devices to help them keep their shape.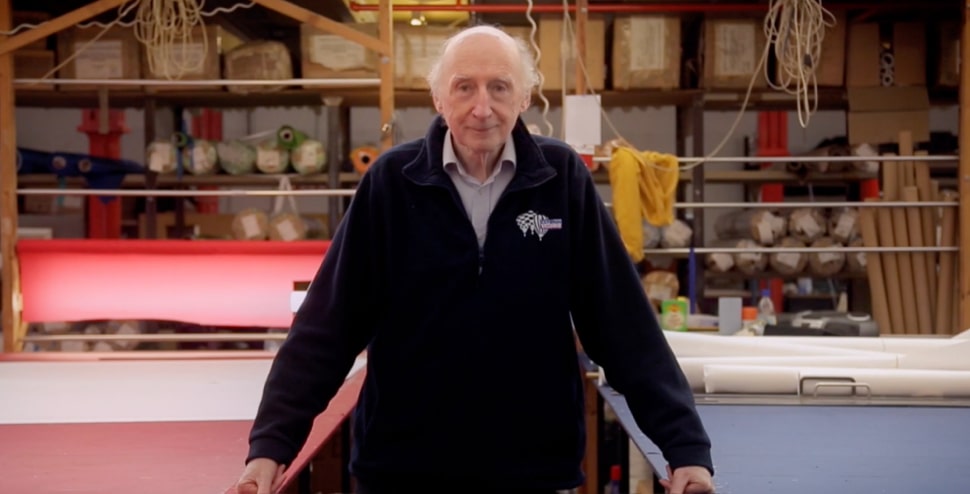 Don Cameron has advanced the science, technology and the art of lighter-than-air flight to its highest level over a period in excess of 25 years. The epitome of his achievement is most persuasively illustrated by the fact that it was a Don Cameron R-650 Roziere type, combination helium and hot-air balloon, that was used by the Breitling Orbiter team to complete the first-ever circumnavigation of the globe by hot-air balloon. This is notable also for the fact that it holds the record for the longest un-refuelled flight of any aircraft in aviation history both in terms of distance (40,813 km) and duration (19 days, 21 hours and 47 minutes). There were also smaller versions of that Cameron- Roziere balloon that were used in the 1992 Chrysler Atlantic Race and have been used for a variety of projects, including the first coast to coast flight across Australia and the first solo crossing of the Pacific Ocean.
Cameron Balloons makes more than 75% of the world's special-shaped balloons, constructs approximately a balloon every day, and 85% of these are exported. It is hardly surprising therefore that his company won the Queen's Award for Export.
Donald Cameron, like many of his ilk, is a dreamer who, through ability, enthusiasm, commitment and hard work, has succeeded in making many of his dreams a reality.
Such is the nature of engineering.